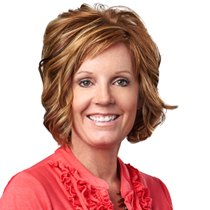 Erin Bonneau is a registered dental hygienist. She graduated from Homer High School  and went on to graduate with her dental hygiene degree at the University of South Dakota in 2001. Through the years, she has gained valuable experience working with patients of all ages.
In February 2011, Erin traveled to the Dominican Republic on a mission trip to provide dental care for  children. She traveled with three dentists, one hygienist and one assistant to different villages and set up  clinics in churches and schools. Erin's biggest highlight was spending time with the children in these villages.
In March 2012 she received her certification in Laser Therapy as a means to treat gum disease. Since using this method, she has seen great results with Sunnybrook Dental patients.
She enjoys  time with her husband and two daughters, Isabella and Natalie. As a family, they  enjoy gardening and spending time on the farm.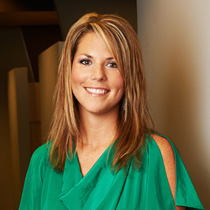 Tara Schmitt is a Nebraska native who loves her Huskers!
Before joining the Sunnybrook Dental team, she worked as a dental assistant for five years. Her passion for working with families and patients quickly became her drive to become a dental hygienist. She went back to school and earned her degree from the University of South Dakota.
At home, Tara enjoys spending time with her husband, two boys and black lab. She is very active with the boys and their activities.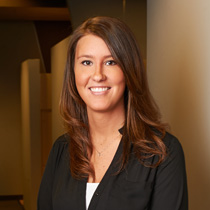 Sarah Jensen is a Sioux City native. She graduated from East High School in 2008, and then attended Western Iowa Tech where she received her degree in dental assisting. After college, she was offered a job working at Sunnybrook Dental. She enjoys working with all age groups!
In her free time, she likes being with her husband and her two daughters. They enjoy being outside and playing with their two dogs.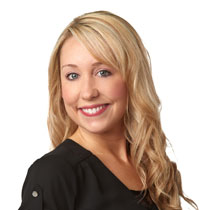 Alesha Kolvek  graduated from West High School in 2010. She continued her education by attending the Dental Assisting program at Western Iowa Tech and graduated in 2014. She recently celebrated her one year wedding anniversary.
In her free time, she enjoys traveling and boating with her husband, dog Penelope, and friends. Alesha and her husband also enjoy going to football games to cheer on the Minnesota Vikings and Iowa Hawkeyes.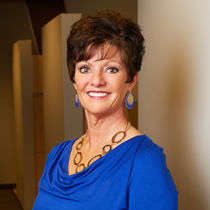 Dianne Bell has been a lifelong resident of Sioux City, Iowa, and attended Western Iowa Tech. She began her career in the dental field as a dental assistant, then a dental receptionist, and is now the office manager at Sunnybrook Dental. She loves that there is something new every day in the dental field, and is loving her adventure at Sunnybrook Dental.
She has been married to her husband, Tom, for 34 years. They have three grown children and four grandchildren. Outside of work, she enjoys walking, reading, bowling, and spending time with her family and friends.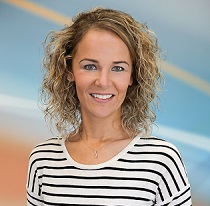 JENTRI MEINEN
Patient Services Coordinator
Jentri Meinen was born and raised in the Siouxland area. She started her career in the medical field in 2005 and made the change to to the dental field in February 2016 when she started working at Sunnybrook Dental.
In 2012 she married her husband Mike and together they have 2 children, Emersyn and Eastyn.
When she's not at work she likes to be outdoors, go shopping, get crafty and spend time with family and friends.