Sunnybrook has a growing team of dental professionals all experienced in providing great service to their patients. Get to know our team. Read their bios below.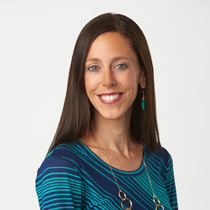 Dr. Mindy Stevens
Dentist
Dr. Mindy Stevens is a Sioux City native, graduating from East High School in 1994. In 1998, she earned her Bachelor of Science in Biology at Creighton University in Omaha, Nebraska., and her Doctor of Dental Surgery in 2002, also from Creighton. After graduate school, Stevens returned to Sioux City to be near her family and pursue a career in dentistry.
Dr. Stevens is a member of the American Dental Association, Iowa Dental Association, Northwest Iowa District Dental Society, Sioux City Dental Society, Siouxland Chamber of Commerce and is on the board of Women Aware and the Children's Museum of Siouxland. In the fall of 2013, she was awarded as one of Sioux City's 10 Under 40, which honors young professionals making a difference in the community.
In her spare time, she enjoys spending time with her husband John and their children Jack, Gus and Hazel. They enjoy going to Creighton basketball games, traveling and spending time with friends.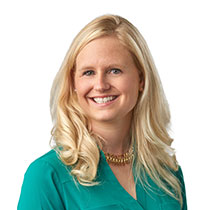 Dr. Karla Bechtold
Dentist
Dr. Karla Bechtold grew up in Northwest Iowa and earned her undergraduate degree from Briar Cliff University.  Dr. Bechtold attended the University of Iowa College of Dentistry and has practiced in Iowa since her graduation.  While in dental school, she was involved in dental research and had her work published in the Journal of Special Care in Dentistry and presented at the International Association of Dental Research meeting in Barcelona, Spain in 2010.
Dr. Bechtold is a member of the Academy of General Dentistry (AGD), American Dental Association, Iowa Dental Association and Sioux City Dental Society.  In June 2015, Dr. Bechtold received her Fellowship from the AGD.  To earn her Fellowship she completed over 500 hours of continuing education and passed a comprehensive exam.  Dr. Bechtold is dedicated to staying up to date with the most current dental procedures to provide her patients with the highest quality of care.
Outside of dentistry, she enjoys spending time with her husband Nick.  They both enjoy traveling, gardening and spending time with family and friends.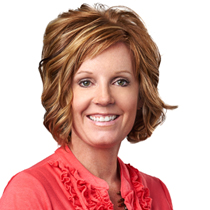 Erin Bonneau
Dental Hygienist
Erin Bonneau is a registered dental hygienist. She graduated from Homer High School  and went on to graduate with her dental hygiene degree at the University of South Dakota in 2001. Through the years, she has gained valuable experience working with patients of all ages.
In February 2011, Erin traveled to the Dominican Republic on a mission trip to provide dental care for  children. She traveled with three dentists, one hygienist and one assistant to different villages and set up  clinics in churches and schools. Erin's biggest highlight was spending time with the children in these villages.
In March 2012 she received her certification in Laser Therapy as a means to treat gum disease. Since using this method, she has seen great results with Sunnybrook Dental patients.
She enjoys  time with her husband and two daughters, Isabella and Natalie. As a family, they  enjoy gardening and spending time on the farm.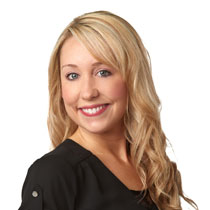 Alesha Whealon
Dental Assistant
Alesha Whealon graduated from West High in 2010. She continued her education by attending the Dental Assisting Program at Western Iowa Tech and graduated in 2014. She is excited to be in the dental industry and to be working with patients every day.
In her free time she enjoys spending time with her family and boyfriend Ryan. Together they enjoy taking their golden retriever Scarlett and pit bull Brewtus for walks. They also like to go boating with friends and going to the movies.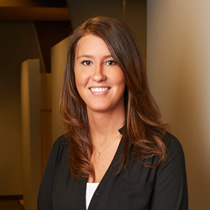 Sarah Jensen
Dental Assistant
Sarah Jensen was born and raised in Sioux City. A 2008 graduate of East High School, she decided to continue her education at Western Iowa Tech. She graduated with a degree in Dental Assisting in 2012 and shortly after received an opportunity to work with Dr. Stevens and her staff.
In her free time, she likes to hang out with her husband, family and friends. She also enjoys traveling, being outdoors, and playing with her dog, Tank.
Tara Schmitt
Dental Hygienist
Tara Schmitt is a Nebraska native who loves her Huskers!
Before joining the Sunnybrook Dental team, she worked as a dental assistant for five years. Her passion for working with families and patients quickly became her drive to become a dental hygienist. She went back to school and earned her degree from the University of South Dakota.
At home, Tara enjoys spending time with her husband, two boys and black lab. She is very active with the boys and their activities.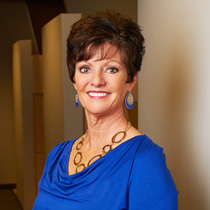 Dianne Bell
Office Manager
Dianne Bell is a lifelong resident of Sioux City, Iowa. To further her education she attended Western Iowa Tech and began working in the dental field. She has also worked as a dental assistant, receptionist and most recently given the opportunity to take on the roll of  office manager at Sunnybrook. After 34 years in the dental field, this is the most challenging and exciting position so far. There is something new every day, Bell says, and she enjoys the new adventure at Sunnybrook Dental.
She has been married to her husband, Tom, for 30 years and together they have three grown children, one daughter in law and twin granddaughters so far. She and Tom have a Springer Spaniel named Izzy who controls their lives since the kids have moved out.
Outside of work, she enjoys golfing, walking, reading and spending time with family and friends.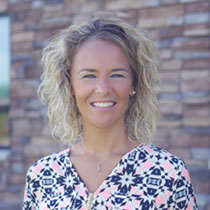 Jentri Meinen
Patient Services Coordinator
Jentri Meinen was born and raised in the Siouxland area. She started her career in the medical field in 2005 and made the change to to the dental field in February 2016 when she started working at Sunnybrook Dental.
In 2012 she married her husband Mike and together they have 2 children, Emersyn and Eastyn.
When she's not at work she likes to be outdoors, go shopping, get crafty and spend time with family and friends.